Welcome to the Polocrosse Association of South Africa Website
Welcome to our new, updated Web Site, you will find all the information about how you and your family can play this exciting game by simply clicking on the Polocrosse SA tab and scrolling down.
Contact details for clubs in your area are listed on the Polocrosse SA tab, scroll down to provinces and clubs.
Buy your World Cup VIP Tickets now before it is too late! Limited Tickets available
We also have limited Corporate Picnic sites available. These picnic sites are situated alongside the field for the best position to view all the World Cup action.
Go to the World Cup Fund Raising page for more details
Click on our World Cup Logo to find out who will be playing at the 2015 World Cup, which will be hosted at the Durban Shongweni Club. View the facilites at the Durban Shongweni Club by clicking on the link listed in the Polocrosse links tab.
There is also an opportunity to Win A Polocrosse Pony, all this information is on the World Cup Page, scroll down to Fund Raising or click on the advert on the home page.
Win a saddle!
All horse owners lending their horses to the 2015 World Cup, will be entered into an exclusive draw to win a Gordon Shaw Polocrosse Saddle. Go to the World cup Horse page for more details and to see which players have already offered their horses to the World Cup.
All the future tournaments and important dates will be listed on the Fixtures page.
Australian work opportunity for a young polocrosse player – Go to our news page for more details
Exciting news and interesting articles can be seen on our News Page and on our Facebook Page, see the link on the footer menu below. If you have a story you would like to share, please contact Ashleigh Shaw or Karen Cocker.
For advertising opportunities on this web site, please contact Karen on gpcocker@mweb.co.za
We look forward to seeing you at one of our tournaments in 2015!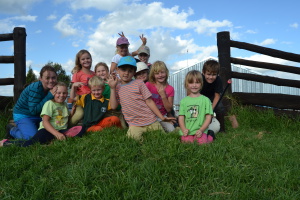 The Junior classic 2014 was held in Mooi River in April. Our Peewee group can be seen in this photo, they played in the tournament and received coaching from some of our National players.
Results from the 2015 Season will be displayed on this Site
The South African World Cup Team announced
The South African World Cup Team was announced at the annual SA Champs held earlier this year, press the World cup Logo for more details.
Win An Australian Stock Horse x TB Polocrosse Pony!
Visit the World Cup Fund Raising Page for Details or contact the PASA Secretary to find out where you can buy tickets.
Posted by
Admin
on 9 December 2014
Bishopstowe Polocrosse recently hosted a Halloween Night Run, to raise funds to top dress their fields. As the weather gods have a sense of humour, they decided to send some doom and gloom weather, which didn't seem to bother the contestants, but only added to the ghoulness of the evening. Great fun was had by all, and much laughter as most of the contestants dressed up for the occasion.
Natal
Natal
KARGS Post
Paddock
Richmond
Tegwaans
UMVOTI
Matamo
Nyati
Mooi River
Bishopstowe
Hilton
North West
North West
HuHudi
Vryburg / De La Reyville Club
| | | |
| --- | --- | --- |
| Chairman | Dries de Villiers | 0825746899 |
| Secretary | Rochelle Thornhill | 0825601647 |
Gauteng
Gauteng
Inanda
Kentucky
Mapassa
Saints
Walkerville
Mpumalanga
Mpumalanga
Arnot
Bethel
Limpopo
Eastern Province
Eastern Province
Port Elizabeth
East London
Tenikwa
Western Province
Western Province
Saldahna (West Coast Military)
Unicorns
Free State
Free State
| | | | |
| --- | --- | --- | --- |
| President | To Be Confirmed | Cell to be confirmed | |
Rakoi Club
| | | |
| --- | --- | --- |
| Chairman | To Be confirmed | contact details to be confirmed |